The next installment of the Endless Immersion series and another full hour of seamless, immersive musical experience.
Endless Immersion is like an ever changing mist that fills the air enveloping the listener. It pulsates, vibrates, tingles, changes colors, and sweeps in waves and layers that come and go, morph, merge, dissolve, and drift away. 
I originally composed Endless Immersion for a quadraphonic environment in partnership with Asheville's visual artist Lynda Sondles and together we built a three-dimensional installation to "contain" the music. In this setting, two independent stereophonic music loops of different lengths are aligned in such a way that the sonic environment unfolds endlessly with the listener experiencing always fresh combinations of sounds. 
The ambiance of Endless Immersion is composed of an electro-acoustic mixture of natural sounds, live voice and instruments, samples of acoustic and electronic instruments, and synthesis of all of the above.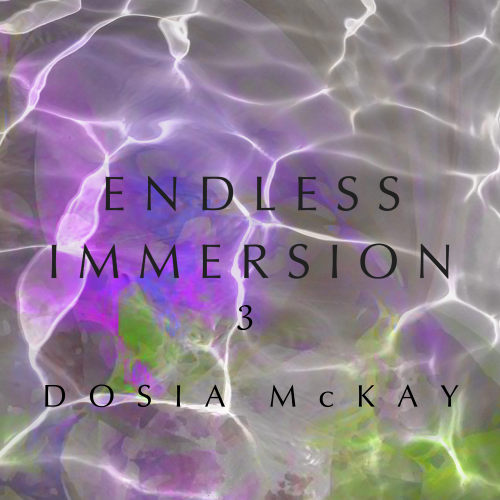 Credits
All music composed by Dosia McKay. Voice, flute, cello, sound design, MIDI programming, and sequencing by Dosia McKay. Mixed and mastered by Julian Dreyer at the Echo Mountain Recording Studios in Asheville, NC. Graphic design by Dosia McKay. ©(P)2015 Dosia McKay / Gavia Music (ASCAP), All rights reserved. 
Release date: January 24, 2021