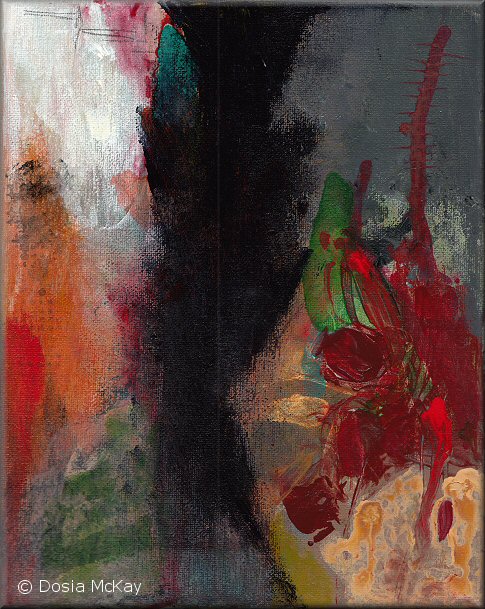 I paint to remember and to forget. To celebrate and to mourn. To rage and to be still. In all of these I want to affirm life and gratitude for all shades of emotions and for vibrant and dull colors. To be alive is to create, to create this painting, this piece of music, or simply to create this day, this home, this feeling, this relationship. To participate in the present reality not as a spectator but as a player and instigator.
Acrylics on stretched canvas. The sides are painted, no need to frame. 
8 x 10 x 0.75 in 
(20 x 25 x 2 cm) 
Color scheme: red, black, orange, white, green, blue.
$650