for Violin, Cello, Bass Clarinet, Tenor Saxophone, Piano, and Marimba 
Composed: 2015 
Total duration: 4'30" 
Published by Gavia Music (ASCAP)
Download the perusal score:
Laser printed, professionally bound 8.5 X 11 score and parts
$40.00
PDF file, 8.5 X 11 score and parts
$35.00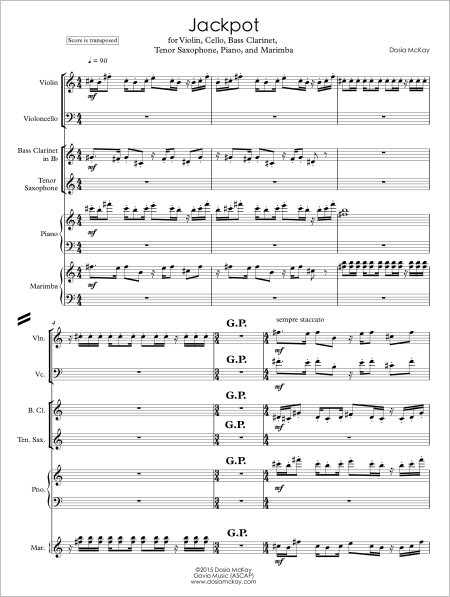 It is odd to imagine that a quick stroll through a casino would become an inspiration for a new composition for a chamber group, yet the surround-sound cacophony of blips, clicks, and pings unlocked the desire to play with sound in a carefree and joyful way. Jackpot is a rush of excitement developing into an adrenaline high. Stylistically centered in minimalism, it alludes to jazz, but discerning listeners might detect elements of 1970s disco era.