for Women's Choir (SSA)
Composed: 2023
Total duration: 4'00"
Published by Gavia Music (ASCAP)
Download a sample of the score
PDF file, 8.5 X 11 score, with piano reduction and a license to copy for one ensemble
$25.00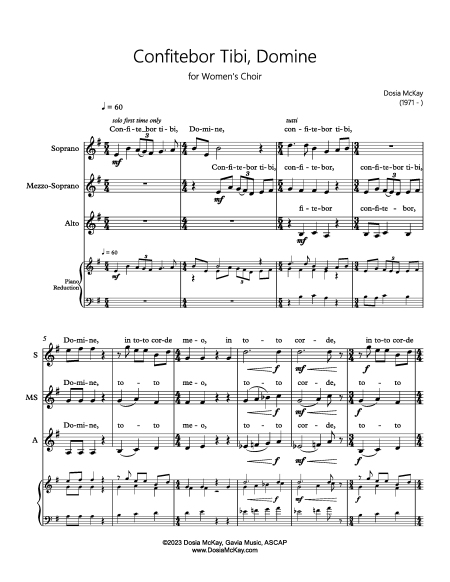 Offertory for the Fifth Sunday of Lent, Confitebor (Psalm 118: 7, 10, 17, 25)
Confitebor tibi, Domine,
in toto corde meo.
Retribue servo tuo,
vivam, et custodiam sermones tuos.
Vivifica me secundum
verbum tuum, Domine.
Translation:
I will praise you, O Lord,
With my whole heart.
Deal bountifully with your servant,
that I may live and observe your word.
Revive me according
to your word, O Lord.